Christine is awarded an
Honorary Fellowship of Myerscough College
On July 15th 2011 Christine Walkden – The One Show resident gardening Expert and BBC Radio 4 Gardener's Question Time Panellist - was made a Fellow of Myerscough College in recognition of her substantial achievements as a Horticulturist and Plantswoman, both nationally and internationally, along with her other achievements in the education, training and broadcasting sectors.
Myerscough College, then known as the Lancashire College of Agriculture, was where Christine started her horticultural training over 30 years ago. She attended all three centres, both part-time and full-time, gaining her Ordinary National Diploma in Amenity Horticulture in 1978.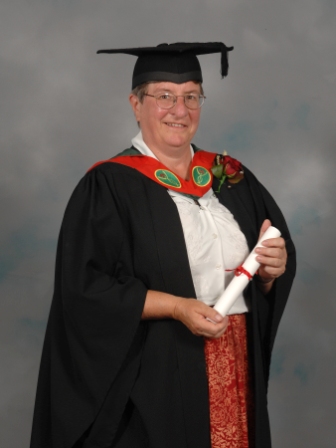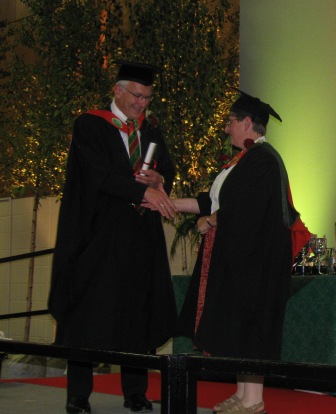 Christine and Chairman of Myerscough
Corporation, Ian Higginbotham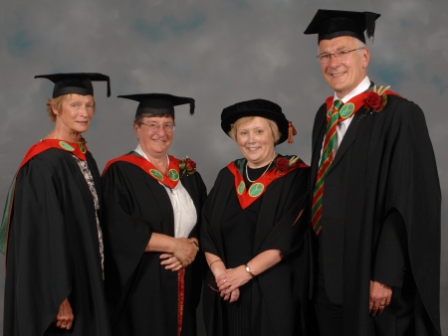 Valerie Bond (Vice Chair), Christine Walkden,
Ann Turner (Principle) and Ian Higginbotham (Chair)