Citation
The Senate of the University of Essex has great pleasure in accepting the recommendation of the Academic Board of Writtle College to award Christine Walkden an Honorary Doctorate Degree.
Christine's passion for horticulture blossomed at an early age of just 10 when she first obtained an allotment and started growing vegetables and flowers, Since then, she has gone on to become one of the most celebrated horticulturalists in the UK. Now, a household name, Christine is known to millions through her regular appearances on the BBC's The One Show, Gardeners' World and her own series, 'Christine's Garden'.
Writtle College is proud to count Christine amongst its alumni. Christine studied at the College in the early 1980s and has gone on to lecture nationally and internationally. She has returned as principal guest at a number of the College's Award Ceremonies and as a distinguished speaker, giving visiting lectures.
In recognition of her services to horticulture, it gives Writtle College much pleasure to confer on Christine Walkden an Honorary Doctorate Degree of the University of Essex.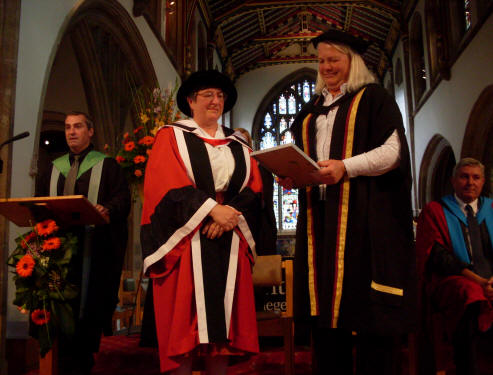 Christine with Ms Lise-Lotte Olsen,
Chairman of the Governing body.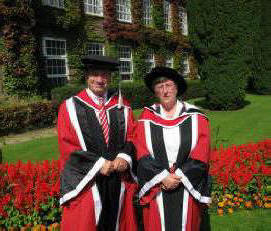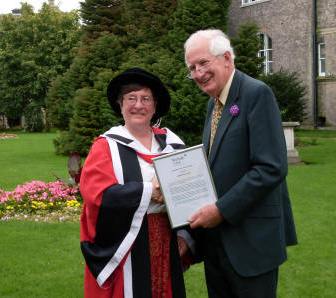 Christine with Writtle College Patron Alan Titchmarsh Christine receiving congratulations from Peter Seabrook