Images from the Southport Flower Show 2018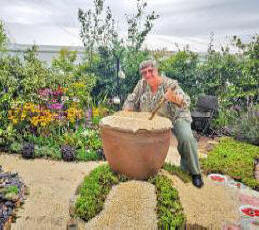 Christine's fans Hodman and Sally from the Christine on the Schools Design Competition winners garden -
proud country of Oblivia meet Christine Sophia Steer from Helmshore Primary School.

Images taken while filming
for the One Show's film about Tilly Shilling.

Filming with allotment holders on the Birmingham Walsall Road allotment
site with plot owners and Nadya Hussain
Christine enjoying Beth Chatto and Dan Pearson's company prior to the
inaugural lecture of the Beth Chatto Education Trust June 2017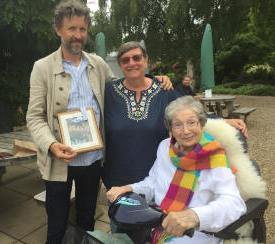 Filming with Judith Charmers in Blackpool for Holiday memories with the
One Show


Morris Minor Driving Judith Chalmers Top of Blackpool tower
A Gardener's Question Time recording from No10 Downing Street


On the One Show with Sir Ian McKellen and Julia Andrews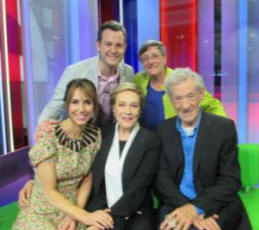 Interviewing Vera Lynn in her garden
The One Show orchestra plays their part in BBC Get Playing Again 2016.


Playing in Trafalgar Square
Playing with the BBC Symphony Orchestra